---
Og hvor stort er det største?
/Sik

---
And how big is the largest?
/Sik
Quote
---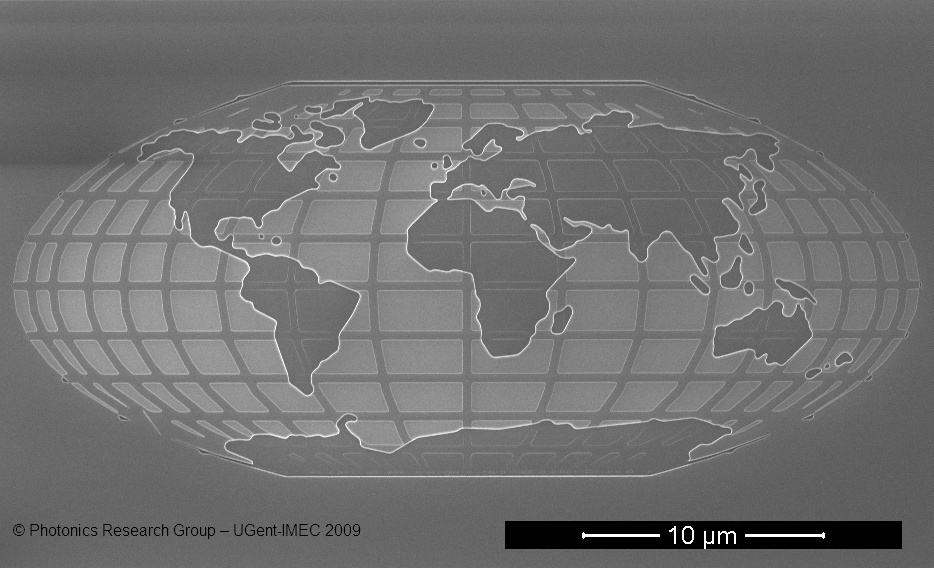 The small world as seen through a scanning electron microscope.
The Photonics Research Group of Ghent University-IMEC has fabricated a world map on a scale of 1 trillionth. Using CMOS fabrication tools, IMEC has reduced the 40-thousand-kilometer circumference at the equator down to 40 micrometer, about half the width of a human hair. The map is put in a corner of a optical silicon chip designed for one of the group's research projects on nanophotonic integrated circuits. The scale reduction enables more complex optical functions on a single chip for applications in telecommunication, high-speed computing, biotechnology and health-care. Noteworthy, the factor of 1 trillion corresponds to the scale prefix Tera (like in Terabyte), but in this situation it would be better to call it 'Terra'-scale.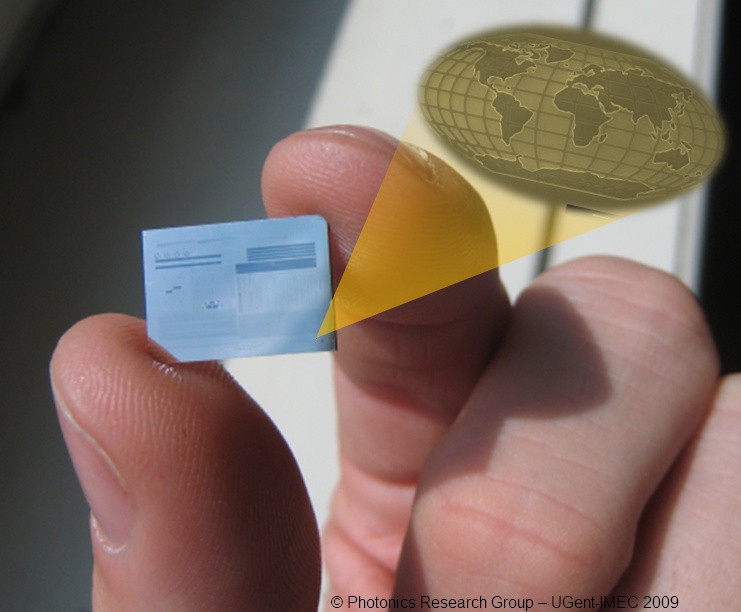 Scale of the world map. It is hidden in the bottom right corner of a photonic chip.
---
Read more: http://photonics.intec.ugent.be/publications/MediaCoverage/2009-12-17/default.htm
---